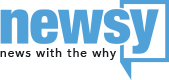 TheDenverChannel.com
National News Partner
Who's This Swedish 'National Security Advisor' On Fox News?
Sweden just can't catch a break. For the second time in less than a week, Swedes have been confused by claims about their country's safety.
First, while talking about terrorism and immigration, President Donald Trump used "what's happening" in Sweden as an example. But, nothing had happened.
SEE MORE: Fox News Anchor Is Calling Out The President For False Statements
Then on Fox News, Bill O'Reilly hosted a segment about safety in Sweden and its immigration policy.
On the segment, O'Reilly talked to Nils Bildt, who was identified as a "Swedish defense and national security advisor." He argued immigration made Sweden more dangerous. There's just one problem: Officials in Sweden have no idea who this guy is.
Bildt says Fox News producers stuck him with that label. He says he called himself an "independent analyst." O'Reilly is expected to address the issue on his show Monday.
---
Trending stories at Newsy.com