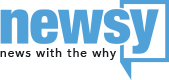 TheDenverChannel.com
National News Partner
White House Disputes Report Trump Is Backing Off Gun Age Restriction
The White House is pushing back against a news report that says President Donald Trump might be reconsidering a recent gun proposal he made.
CNN reported on Monday two sources said Trump seemed to be backing off his call to raise the legal age to buy certain guns from 18 to 21.
Both sources were anonymous: One was called a "key GOP congressional source"; the other was a source "close to the White House."
SEE MORE: After Bots Stoked Gun Debate, Twitter Blocks Them
After the school shooting in Parkland, Florida, Trump called for banning the sale of bump stocks and raising the age to buy some weapons.
On Tuesday, press secretary Sarah Sanders denied that report, saying, "The president still supports raising the age limit to 21 for the purchase of certain firearms." She said that topic would likely come up in Wednesday's meeting with members of Congress.
If Trump does push for such a restriction, it could put him in a showdown against the National Rifle Association, the largest and most powerful gun rights lobbying organization in the country.
The NRA paid more than $11 million in support of Trump during the 2016 presidential run. The group spent nearly twice that much opposing Hillary Clinton's bid.
---
Trending stories at Newsy.com