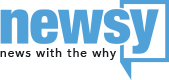 TheDenverChannel.com
National News Partner
Trump's Immigration Talk Follows Ike's Controversial Action
Presidential candidate Donald Trump continues to endorse one of the most controversial immigration policies in U.S. history.
At the Fox Business debate Trump said, "Dwight Eisenhower ... moved a 1.5 million illegal immigrants out of this country. ... They never came back."
And Trump has referred to President Dwight Eisenhower's plan before as an example of how his own immigration policies would work.
"You look back in the 1950s, you look back at the Eisenhower administration; take a look at what they did and it worked," Trump told CBS' Scott Pelley in September.
Trump hasn't said the name publicly but President Eisenhower's administration and the Mexican government dubbed it "Operation Wetback." The word is considered a racial slur now, but was widely used to refer to Mexican immigrants at the time.
In addition to its pejorative-laden name, the operation is widely criticized as an example of human rights abuse.
President Eisenhower directed law enforcement to do exactly what Trump is advocating –– round up immigrants and take them back to Mexico by buses, trucks and even boats.
The treatment some of the immigrants faced is disturbing — some were forced to have their heads shaved so they could be easier to spot if they crossed the border again. Attorney General Herbert Brownwell even told Border Patrol to shoot Mexicans on sight if they tried to get back into the states.
According to The Washington Post, after being dumped in remote areas of Mexico, and left with no resources in order to discourage re-entry attempts, 88 deported immigrants died from heat stroke.
The amount of undocumented immigrants deported is contested. The government said about 1 million people were deported at the time but since then historians have said it could've been less.
For his part, Trump insists his Ike-like plan would be humane, despite not specifically saying how it can actually be done.
He told NBC, "Very humanely done. Very important. It's a management issue."
This video includes images from Getty Images.