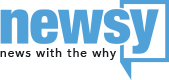 TheDenverChannel.com
National News Partner
Thomas Fire Could Become California's Largest In Modern History
Southern California's Thomas fire is on track to become the state's largest wildfire.
Right now, Cal Fire officials are ranking it as the third biggest in modern California history, with more than 270,000 acres burned and over 1,000 structures destroyed.
Over the weekend, Santa Barbara and Ventura counties had voluntary evacuation orders.
Crews have been working against wind gusts, and one firefighter has died battling the blaze.
The wildfire has been burning since Dec. 4 and was less than half contained as of Sunday evening.
Cal Fire estimates the Thomas fire will be completely contained by Jan. 7.
---
Trending stories at Newsy.com