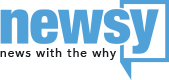 TheDenverChannel.com
National News Partner
The US Could Be Considering Airstrikes Against ISIS In The Philippines
The U.S. could be thinking about conducting airstrikes against ISIS in the Philippines.
Two anonymous defense officials told NBC the Pentagon is considering a plan that would give the U.S. the authority to strike ISIS-linked targets that could pose a threat to American allies in the region.
NBC reports the strikes would be part of an official military operation that could be announced as early as Tuesday.
SEE MORE: The US Joins The Fight Against Islamist Terrorists In The Philippines
But officials in the Philippines denied the report, saying such airstrikes would violate the Mutual Defense Treaty their country has with the U.S.
Hundreds of ISIS-inspired militants stormed the city of Marawi in May. Filipino government forces have tried to recapture the city using ground troops and airstrikes, but their efforts have been unsuccessful.
While speaking to reporters in Manila on Monday, U.S. Secretary of State Rex Tillerson didn't mention anything about future airstrikes.
But he did say the U.S. has been providing "some training and some guidance" to the Philippines in its fight against ISIS.
---
Trending stories at Newsy.com