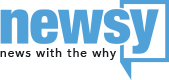 TheDenverChannel.com
National News Partner
The Ukrainian Conflict Is Still Ongoing, And Getting Worse
Fighting between the Ukrainian government and Russian-backed rebels is picking back up.
Ukrainian President Petro Poroshenko had to cut short a meeting with German Chancellor Angela Merkel after heavy artillery shells fell on one of the contested cities in Ukraine's industrialized eastern area.
Both sides have traded blame for the increased fighting, which has left 17,000 civilians without heat, water or electricity.
SEE MORE: Trump Says He Might End Obama's Sanctions Against Russia
Close to 10,000 people have died since the conflict began in April 2014. More than half of those killed were civilians.
The conflict began as a pro-Western coup against former President Viktor Yanukovych. The coup prompted a Russia-backed counter-revolution in the country's eastern region. Russia formally annexed the Crimean peninsula from Ukraine during the uprising, though the U.S. hasn't recognized that claim.
The U.S. has previously accused Russia of encouraging conflict in the region. But President Donald Trump's interest in thawing Russian relations could affect how the U.S. responds to this recent surge in violence.
---
Trending stories at Newsy.com