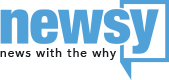 TheDenverChannel.com
National News Partner
The Jones Act Could Be Hindering Puerto Rico's Recovery
The devastation Hurricane Maria wreaked on Puerto Rico has brought a World War I-era shipping law back into the spotlight.
Eight members of Congress sent a letter encouraging the Department of Homeland Security to waive the Merchant Marine Act of 1920, or the Jones Act. The letter said a waiver would "allow Puerto Rico to have more access to the oil needed for its power plants, food, medicines, clothing, and building supplies."
The Jones Act was signed in 1920 to prop up the U.S. shipbuilding industry. It mandates all goods shipped between U.S. ports must be carried on U.S. ships — including goods shipped to Puerto Rico.
SEE MORE: President Trump Will Visit Puerto Rico Sooner Than Most Expected
That means international shipments of aid to Puerto Rico either have to pay heavy tariffs or reroute them onto a U.S. ship at a different port — which costs valuable time and money.
The U.S. waived that law for states affected by hurricanes Harvey and Irma but hasn't done the same for Puerto Rico. A DHS spokesman says the island's ports are too damaged to benefit from a wavier.
But the debacle has raised the issue of why the law still exists in the first place. Opponents accuse it of inflating prices in Puerto Rico — and further damaging the island's debt-stricken and sputtering economy.
---
Trending stories at Newsy.com