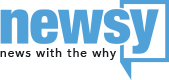 TheDenverChannel.com
National News Partner
The Dakota Access Pipeline's Developer Is Suing Environmental Groups
The developer behind the Dakota Access Pipeline is suing Greenpeace and several other environmental groups.
In a lawsuit filed Tuesday, Energy Transfer accuses the groups of interfering with the company's business, violating racketeering and defamation laws, engaging in "acts of terrorism" while protesting the pipeline's construction and more.
The firm representing Energy Transfer has ties to President Donald Trump. One of the firm's founding partners, Marc Kasowitz, was one of Trump's personal lawyers.
Trump signed off on the pipeline project earlier this year after months of opposition from Native American tribes and environmental groups.
SEE MORE: Government Will Waive Environmental Laws For Part Of The 'Border Wall'
Activists argued a section of the pipeline in North Dakota near the Standing Rock Sioux Tribe's reservation could contaminate the tribe's drinking water and disturb sacred ground.
Despite numerous protests and attempts to shut it down, the pipeline started transporting crude oil from North Dakota to southern Illinois in June.
Greenpeace USA's general counsel says this new lawsuit is "not designed to seek justice, but to silence free speech through expensive, time-consuming litigation."
---
Trending stories at Newsy.com