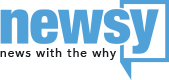 TheDenverChannel.com
National News Partner
The ACLU Broke Its Donation Record — Again
The American Civil Liberties Union is drowning in donations after starting a legal battle against President Donald Trump's immigration ban.
"We've shown today is that the courts can work. They are a bulwark in our democracy. And when President Trump enacts laws or executive orders that are unconstitutional and illegal, the courts are there to defend everyone's rights. So we want to thank you very, very much," ACLU Executive Director Anthony Romero told protesters.
In the two full days after Trump signed the executive order, the ACLU said it raised more than $24 million in online donations. That's more than six times the organization's annual donation average.
Many of those who gave money to the ACLU had never donated before, pointing to a surge of support from people who oppose Trump's travel ban.
SEE MORE: Trump Supporters Boycott Starbucks After CEO's Refugee Announcement
Celebrities and investors joined in, using their platform to match public donations.
"I would like to make a plea for everyone, if they can, any money they have to spare to donate to the ACLU, to protect the rights and liberties of people across this country," actress Sarah Paulson said in her acceptance speech at the Screen Actors Guild Awards.
The ride-share app Lyft plans to donate $1 million to the ACLU over the next four years. The app's main competition, Uber, came under fire for seemingly trying to profit on the ban by "strike breaking" the New York Taxi Workers Alliance, which called for an hour of work stoppage at the John F. Kennedy Airport.
This surge in support comes after the "unprecedented" donations the ACLU received in November. The organization raked in $15 million in the weeks following the election.
The ACLU says its membership has more than doubled since Trump's election. The organization's executive director told the New York Times the new donation money would go toward hiring more legal staff.
---
Trending stories at Newsy.com