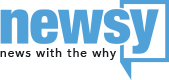 TheDenverChannel.com
National News Partner
South Korea: President Trump To Meet With Kim Jong-Un By May
A South Korean official says President Trump wants to meet with North Korean dictator Kim Jong-un by May. They also say Kim is committed to denuclearization and will stop missile tests, including nuclear ones.
In a somewhat unexpected announcement at the White House on Thursday night, South Korea's national security adviser said Kim understands that joint military exercises between the U.S. and South Korea must continue.
Trump has entertained the idea of talking to Kim in recent days. At the Gridiron dinner in Washington, D.C., on Sunday, the president was talking about North Korea when he said, "A couple days ago they said, 'We would like to talk,' and I said, 'So would we, but you have to de-nuke, you have to de-nuke.'"
The announcement about the formal invitation came after Trump gave reporters a vague tease.
SEE MORE: Tillerson: The US Is A 'Long Way' From Negotiating With North Korea
"South Korea's gonna be making a major statement at about 7:00," the president told reporters in the White House press briefing room.
A South Korean delegation flew to Washington, D.C., to brief national security adviser H.R. McMaster earlier in the day Thursday. They were expected to talk about where North Korea stands on possible talks with Washington.
Additional reporting from Newsy affiliate CNN.
---
Trending stories at Newsy.com