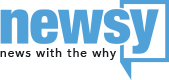 TheDenverChannel.com
National News Partner
Saudi Arabia Ends Ban On Women Drivers
Saudi Arabia is reversing its much-maligned policy of banning women from driving.
A decree from King Salman will now require the country to issue driver's licenses to women.
Saudi Arabia was previously the only country in the world to ban women from driving. The ban was often held up by activists as a symbol of how the country oppresses women.
SEE MORE: This App Connects Women In Saudi Arabia To Legal Help
Saudi women still face the oppressive male guardianship system, which requires them to get permission from a male relative to exercise basic rights.
But the kingdom has been making progress; women voted and ran for office for the first time ever during 2015's municipal elections.
---
Trending stories at Newsy.com