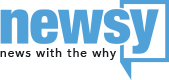 TheDenverChannel.com
National News Partner
Roy Moore Says He's Struggled To Make Ends Meet, Asks For Donations
Former U.S. Senate candidate Roy Moore says he needs $250,000 to fight his legal battles.
Moore posted a message on his campaign's Facebook page asking supporters to donate to a legal fund. He said he's struggled to make ends meet and that he's facing a "vicious attack from lawyers in Washington D. C. and San Francisco who have hired one of the biggest firms in Birmingham Alabama."
SEE MORE: Alabama Certified Doug Jones As The Winner Of Its Special Election
Leigh Corfman filed a defamation suit against Moore in January. Corfman told The Washington Post last year that Moore made sexual advances toward her when she was 14 years old and he was 32.
Corfman's suit cites repeated attacks by Moore and his campaign, including accusing her of lying, despite her requests for them to stop.
Moore said donations will go toward paying lawyers and legal expenses he says could exceed $100,000.
---
Trending stories at Newsy.com