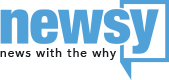 TheDenverChannel.com
National News Partner
Report: Documents Show Possible NCAA Violations Involving Top Players
At least 20 high-profile men's college basketball programs may have violated NCAA rules, according to Yahoo Sports.
The outlet reports that documents show sports agency ASM Sports — specifically former NBA agent Andy Miller and his associate Christian Dawkins — gave cash advances to athletes and their families as well as paid for meals, entertainment and travel. These types of payments violate the NCAA's amateurism rules.
Yahoo says the documents mention some big names, including University of Kentucky's Kevin Knox, Duke University's Wendell Carter and University of Alabama's Collin Sexton. At least 20 Division I schools, including the University of Kansas, Michigan State University and the University of North Carolina, have been linked to these allegations.
Six players reportedly received loans of $10,000 or more from the agency, including former No. 1 overall pick Markelle Fultz. The firm's balance sheets also show current Dallas Mavericks rookie Dennis Smith received $73,500 in loans.
As Yahoo points out, the sheer number of alleged violations is large, and the degree of those offenses varies. That could complicate any potential punishment from the NCAA.
NCAA President Mark Emmert responded to the report, saying, in part, "These allegations, if true, point to systematic failures that must be fixed."
This latest report stems from an ongoing FBI investigation that is looking into corruption in the sport. Federal prosecutors filed corruption and fraud charges against 10 men, including four assistant coaches, in September.
---
Trending stories at Newsy.com