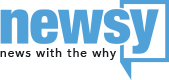 TheDenverChannel.com
National News Partner
Renters Find Dead Body At French Airbnb Listing
When a group of friends rented a house in France through the home-sharing app Airbnb, they thought they would get to use it for a weekend party. Instead, they made a gruesome discovery.
Police say the renters found a woman's body in a garden behind the house just at the edge of a forest.
Authorities told France 24 the woman was "hunched in a dug-out area, her head against the ground, covered in branches and surrounded by wood stumps."
The Airbnb listing south of Paris has reportedly been taken down, and the company told Mashable, "We have offered our assistance to the police and will help them with their investigation in any way we can."
The body was so decomposed police were unable to immediately determine a cause of death but said foul play is suspected. Authorities are planning an autopsy to learn more.
This video includes clips from Airbnb.