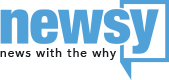 TheDenverChannel.com
National News Partner
Pittsburgh Airport Is Going To Let Non-Flyers Through Security
Pittsburgh International Airport is going to allow visitors without tickets beyond security checkpoints starting in September.
It's teaming up with the Transportation Security Administration for a program to give non-flyers access to Pittsburgh's boarding terminal.
Before the Sept. 11 terrorist attacks, saying goodbye or greeting arriving friends or loved ones at the airport gate was common.
Airlines already grant "escort passes" to non-passengers when they need to accompany a minor or an elderly person through security screening and to their departure gate.
SEE MORE: US To International Airports: Beef Up Security Or Face Laptop Bans
Pittsburgh International Airport is the first U.S. airport to allow such access again. To get into the terminal, non-passengers need to show a valid photo ID, and they'll be screened. If that checks out, they'll get a pass to get through TSA security that's valid for one day.
Visitors with those passes are subject to the same security restrictions as people with an airline boarding ticket.
Airport officials hope this change will boost revenue at the shops and restaurants located inside its departure terminal.
Pittsburgh International Airport will only grant visitor passes on weekdays from 9 a.m. to 5 p.m. The program starts Sept. 5.
---
Trending stories at Newsy.com