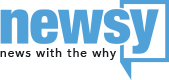 TheDenverChannel.com
National News Partner
'Pawn Stars:' Starship One Matchboxes Rake In The Big Bucks
We bet you'll never guess what was valued at as much as $3,000 on Thursday night's episode of "Pawn Stars..."
Matchboxes. Wait, what?!
But wait, these weren't just any old matchboxes — they were from Led Zeppelin's legendary Boeing 720 plane, The Starship One. (Video via YouTube / Thanasis Papadimitrou)
"If you framed them up and presented them well, $2,500 to 3,000 dollars for these," said Warwick on "Pawn Stars." "$2,500 might seem like a lot for some matches, but rock and roll collectors would go crazy or this stuff."
After an expert examined the matchboxes, they were deemed authentic.
And if that wasn't cool enough, each box included The Starship One's logo and the names of several important passengers it carried over the years, including Elton John, Peter Frampton and Alice Cooper. Rock on.
There's actually a huge demand for vintage matchboxes, matchbooks, and the matches themselves in the collection world. In fact, there's thousands of active listings for them on eBay.
But the seller of The Starship One matchboxes only needed to go as far as the Gold and Silver Pawn Shop to find a price he was happy with.
He ended up selling the collection for a cool $700. Now, that's a plane good deal!
This video includes from Getty Images.