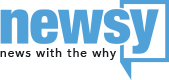 TheDenverChannel.com
National News Partner
Ousted FBI Director Comey Takes Speaking Gig At Howard University
Former FBI Director James Comey has a new gig — he'll hold the King Chair at Howard University for this academic year.
Named after prominent Howard alumni, the Gwendolyn S. and Colbert I. King Endowed Chair in Public Policy is a yearlong speaking engagement.
Comey will give five lectures as well as the keynote address at the university's opening ceremony.
Howard is one of the country's foremost historically black colleges or universities, or HBCUs. Comey has worked with Howard before in an effort to diversify the bureau. He's agreed to donate his entire six-figure paycheck to the school's scholarship for students who come from foster care.
SEE MORE: Trump Threatens A Government Shutdown To Build The Border 'Wall'
We don't know much about what his lectures will be about, other than they'll be related to public policy. Comey has kept a relatively low profile since his very public firing back in May. But the lectures and a book deal could put him back in the news.
---
Trending stories at Newsy.com