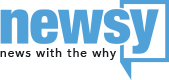 TheDenverChannel.com
National News Partner
Suspect Killed, 9 Injured In Attack At Ohio State University Campus
One person is dead after driving a car onto a sidewalk and stabbing people on the Ohio State University campus Monday morning.
Shortly before 10:00 a.m. local time, a man purposefully drove a car into pedestrians on the sidewalk and then got out of the car and started stabbing people with a butcher knife.
"Our officer was on scene in less than a minute, and he ended the situation in less than a minute. He engaged the suspect and he eliminated the threat," the OSU Police chief told the media Monday afternoon.
SEE MORE: Charleston Church Shooting Suspect Will Represent Himself In Court
Initially, there were reports of a second suspect, which prompted OSU Emergency Management to send out an active shooter alert telling people to shelter in place.
Less than 90 minutes after the first alert was sent, Ohio State Police lifted the shelter-in-place order.
Nine people were injured and taken to area hospitals. One of those injured was in critical condition, but none of the injuries are considered life threatening.
---
Trending stories at Newsy.com