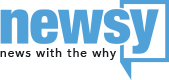 TheDenverChannel.com
National News Partner
North Korea Says It Successfully Tested A Missile-Ready Nuclear Bomb
North Korea says it successfully tested a hydrogen bomb designed to be mounted on a missile.
The test hasn't been independently verified. The country claims the explosive power of the bomb can be adjusted and that it can also be detonated at high altitudes.
This would be North Korea's first test of a nuclear weapon since President Donald Trump took office. The test reportedly caused a 6.3 magnitude tremor.
SEE MORE: North Korean Missile Photos Hint Progress; China Against New Sanctions
On Twitter, President Trump called North Korea "a rogue nation which has become a great threat." He also called the country an "embarrassment" to China.
South Korea held an emergency meeting after the test. CNN reports South Korea's chief security adviser said the country is considering deploying the "strongest US military assets" in a show of force against the North.
---
Trending stories at Newsy.com