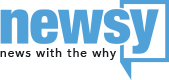 TheDenverChannel.com
National News Partner
North Korea Says It Has Destroyed Its Nuclear Test Site
North Korea has destroyed what it says is its nuclear test site.
A crew from CNN and other international journalists were invited to watch Thursday's demolition.
According to CNN, at least three nuclear tunnels, observation buildings, a metal foundry and living quarters were destroyed.
The move comes just weeks before U.S. President Donald Trump is expected to meet with North Korean leader Kim Jong-un.
But whether the June 12 meeting will actually happen has been called into question.
On Thursday, North Korea's vice foreign minister threatened to pull the plug on the upcoming summit over comments Vice President Mike Pence made earlier this month.
And Trump himself recently cast doubt on the meeting, saying, "There's a very substantial chance that it won't work out."
Additional reporting from Newsy affiliate CNN.
---
Trending stories at Newsy.com