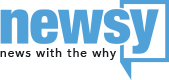 TheDenverChannel.com
National News Partner
North Carolina's GOP Is Trying To Strip Power From The New Governor
The focus of a December special session in North Carolina's legislature turned from disaster relief to political power grab.
Lawmakers approved a disaster relief bill on Dec. 13 that will help with the aftermath of Hurricane Matthew and wildfires in the state.
SEE MORE: North Carolina Gov. Pat McCrory Finally Accepts Defeat
But 28 new bills were filed the next day — 21 bills in the House and seven in the Senate. They were sponsored almost exclusively by Republicans, and some of those bills could take power away from the incoming Democratic governor.
"We're going to be considering hundreds of pages of legislation that should be considered in a normal session — all because Republicans here don't like who the new governor of North Carolina is," said North Carolina Rep. Chris Sgro.
Current Gov. Pat McCrory lost his re-election bid to his Democratic opponent, Roy Cooper.
One bill would take away the governor's power to appoint trustees to the state's university system. Another would change the governor's election oversight ability.
Republicans hope to finish the special session by the end of the week. But that certainly doesn't seem to leave enough time to read all these bills three times in each house before sending them to McCrory.
New legislators take office Jan. 1. And Governor-elect Cooper's inauguration is Jan. 7.
---
Trending stories at Newsy.com