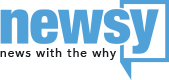 TheDenverChannel.com
National News Partner
New Yorkers Celebrate Halloween Despite Deadly Terror Attack
Just hours after the deadliest terror attack in New York City since 9/11, residents refused to let fear ruin their Halloween plans.
Families still took their children trick-or-treating in lower Manhattan not far from the crime scene, where a man drove a truck into a crowd, killing at least eight people.
And costumed New Yorkers flooded the streets for the annual Village Halloween Parade less than a mile from where the attack took place.
SEE MORE: De Blasio: Manhattan Vehicle Collision 'Was An Act Of Terror'
New York Gov. Andrew Cuomo made an appearance at the parade. He told CNN he came "to say you didn't win and you didn't affect us. ... We're living our lives because we're not going to allow the terrorists to win, period."
The NYPD and FBI are still investigating Tuesday's attack. The suspect is in custody.
---
Trending stories at Newsy.com