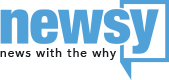 TheDenverChannel.com
National News Partner
More Than 340 Dead After Earthquake Strikes Near Iraq-Iran Border
A 7.3-magnitude earthquake struck near the border of Iraq and Iran late Sunday, killing at least 341 people and injuring almost 6,000.
The U.S. Geological Survey reported it was a shallow earthquake, hitting about 14 miles below the surface. Local media reported more than 100 aftershocks were registered.
Iran's state-run news agency says the worst damage appears to be in the cities of Kermanshah, Qasr-e Sharin and Sarpol-e Zahab.
SEE MORE: How The Strongest Earthquakes Can Rewrite Our Maps
Rescue teams were deployed immediately after the quake struck. Other countries, such as Turkey, have already begun sending personnel and humanitarian relief supplies.
Early Monday, Iraq's prime minister tweeted that he'd "instructed Civil Defense teams and health and aid agencies to do all that they can to provide assistance to our citizens affected by yesterday's earthquake."
Iran sits on multiple fault lines and is prone to earthquakes. The most deadly this century was in 2003, when a 6.6-magnitude earthquake killed more than tens of thousands of people in the southeastern part of the country.
---
Trending stories at Newsy.com