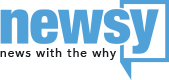 TheDenverChannel.com
National News Partner
It's Unclear If Trump Will Meet With Putin In Paris
As of Tuesday, we really don't know if President Donald Trump is going to meet with Russian President Vladimir Putin in Paris later this month.
For some context — White House national security adviser John Bolton previously said the two leaders would meet up while they're both in France for a Nov. 11 ceremony commemorating the 100th anniversary of the end of World War I.
But on Monday, President Trump told reporters he's "probably not" going to meet with his Russian counterpart.
To make things less clear, a Kremlin spokesman told Reuters on Tuesday that the two leaders will "briefly" meet in Paris — but that any bilateral talks would be held at a later unspecified date.
Based on what President Trump and other U.S. officials have said, it sounds like those talks are going to take place during the Group of 20 summit in Argentina at the end of November.
On top of that, Putin's already reportedly been invited to visit Washington early next year.
Additional reporting from Newsy affiliate CNN.
---
Trending stories at Newsy.com