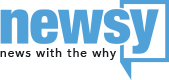 TheDenverChannel.com
National News Partner
Iraq Is Rebuilding After ISIS - And Asking For $88 Billion To Do It
Iraq declared victory over ISIS in December. Now, it's seeking over $88 billion to rebuild parts of the country seized by the militant group.
Outlets report allies made pledges worth $30 billion at a donor conference in Kuwait this week. Several of Iraq's neighbors promised billions in credit, loans and other investments.
But that's still tens of billions of dollars short of what Iraq is requesting.
SEE MORE: US Reportedly Starts Withdrawing Troops From Iraq After ISIS Defeat
The U.S. didn't offer direct assistance to Iraq at the gathering but reportedly plans to provide over $3 billion in loans and other aid.
The United Nations says an estimated 2.5 million people are still displaced as a result of the conflict against ISIS.
Additional reporting from Newsy affiliate CNN.
---
Trending stories at Newsy.com