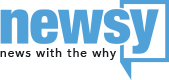 TheDenverChannel.com
National News Partner
Investigators Find No Autopilot Defect In Deadly Tesla Crash
The Tesla autopilot system that was on during a fatal wreck in Florida last year wasn't defective, according to federal investigators.
In May 2016, a semitruck turned in front of a Tesla car that had the autonomous capability engaged. The car hit the underside of the tractor-trailer, killing a Tesla test driver.
After the crash, Tesla said, "Neither Autopilot nor the driver noticed the white side of the tractor trailer against a brightly lit sky, so the brake was not applied."
But investigators for the National Highway Traffic Safety Administration note the autopilot system isn't designed to reliably prevent crashes. They said "the tractor-trailer should have been visible to the Tesla driver for at least seven seconds prior to impact."
SEE MORE: Tesla CEO Says New Software Might Have Prevented Deadly Crash
Tesla said when drivers are using the automatic technology, they should be "prepared to take over at any time."
"Place hands on steering wheel to maintain ... OK, right. So after a while, when the car tells you to hold the steering wheel, if you don't, and then it tells you again to do it, and you don't, then it will just completely slow down the speed."
Safety researchers say drivers can be lured into a false sense of security with autonomous cars, thinking they don't need to react to coming dangers.
The conclusion of the investigation comes as a relief to Tesla and other companies hoping to popularize autonomous cars. Tesla released only a short statement on the investigation's conclusion, saying they appreciated its thoroughness.
While the investigation has been closed, officials will continue to monitor safety concerns related to self-driving cars.
---
Trending stories at Newsy.com