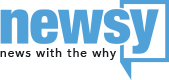 TheDenverChannel.com
National News Partner
In St. Louis, Officer Acquittal Follows A Familiar Pattern
Protesters demonstrated in the streets after a judge found former St. Louis police Officer Jason Stockley not guilty in the 2011 shooting death of Anthony Lamar Smith.
Stockley shot and killed Smith after a high-speed chase. In a video, Stockley can be heard saying he was going to kill Smith. Prosecutors say Stockley planted a gun on Smith, and the only gun found on the scene had Stockley's DNA on it. He was later charged with first-degree murder in 2016.
SEE MORE: Why Race Isn't Part Of A National Police Crime Database
"I just hope justice [is] served," Annie Smith, mother of Anthony Lamar Smith, said.
Although many, like Smith's mother, were hoping for a guilty verdict, protesters were ready to demonstrate in case of the opposite outcome — which could've been expected.
According to data from Dr. Philip Stinson at Bowling Green State University, there are around 1,000 officer-involved shootings in the U.S. each year. Since 2005, 80 officers have been charged in fatal on-duty shootings. Only 35 percent have been convicted.
SEE MORE: Should Police Ever Shoot At Moving Cars?
Convictions are rare in cases of fatal police shootings because, according to legal experts, it's tough to dispute a law enforcement officer's split-second decision-making, among other factors.
The judge in this case, Timothy Wilson, even alluded to the high bar for conviction in a first-degree murder trial in his 30-page decision, saying that one must "knowingly [cause] the death of another person after deliberation upon the matter."
---
Trending stories at Newsy.com