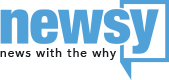 TheDenverChannel.com
National News Partner
In Blow To Theresa May, UK Parliament Gives Itself Final Say On Brexit
Britain's Parliament voted to give itself a say on the final Brexit bill, a blow to Prime Minister Theresa May.
Members of Parliament approved a measure giving the body a legal guarantee that any finalized Brexit bill would be submitted as a law for Parliament to approve.
SEE MORE: Head Of Germany's Social Democrats Wants A 'United States Of Europe'
May had pushed back against that idea, saying it would weaken her already tough task of negotiating the U.K.'s withdrawal from the EU. But — with the help of members of May's own Conservative Party — the measure passed.
Despite the setback, May's government said the vote wouldn't stop the U.K.'s departure from the bloc in 2019.
---
Trending stories at Newsy.com