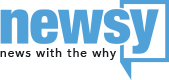 TheDenverChannel.com
National News Partner
Hurricane Irma Weakens To A Tropical Storm, But It's Still Dangerous
Hurricane Irma is losing steam as it continues to make its way across the Florida peninsula.
According to the National Hurricane Center, the once-powerful Category 5 storm dropped to tropical storm strength early Monday after pummeling the state with torrential downpours, storm surges and powerful winds.
But even though Irma lost some of her violent strength, experts say she's still extremely dangerous.
The storm is expected to hit central and north Florida with flash flooding and significant rainfall. And the coasts of Florida, Georgia and South Carolina are bracing for potentially life-threatening storm surge.
SEE MORE: This Is How Hurricane Irma Stacks Up Against Other Florida Storms
Multiple deaths were reported in Florida after the hurricane made landfall Sunday. On Monday morning, nearly 60 percent of the state woke up without power and saw Irma had flooded the streets, toppled trees and left tons of debris.
Before hammering the U.S., Irma wreaked havoc in the Caribbean, leaving dozens of people dead and causing major damage to several islands.
The National Weather Service warned Florida residents to wait to start recovery efforts until after the winds die down and the roadways are cleared.
---
Trending stories at Newsy.com