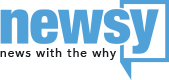 TheDenverChannel.com
National News Partner
How Will West Virginia Pay For Teachers' 5 Percent Raise?
West Virginia's public school teachers and state employees might be getting a 5 percent raise, but where would the money come from?
According to a tweet from Gov. Jim Justice, he and his staff made cuts to accommodate the raise. CNN reports Republican state Sen. Craig Blair said the government will decrease spending by $20 million, meaning "cuts to general services and Medicaid."
The deal only covers half of what the teachers participating in a nine-day strike were asking for, though. They also wanted better benefits, especially relief from rising health insurance costs. Gov. Justice reportedly promised to address that issue later this month by setting up a task force.
The pay raise is tentative until West Virginia's House and Senate approve it, which the president of one of the state's teachers' unions told the New York Times could happen sometime this week.
Additional reporting from Newsy affiliate CNN.
---
Trending stories at Newsy.com