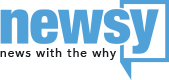 TheDenverChannel.com
National News Partner
GOP Moderates Try To Force House Vote On DACA Ahead Of Deadline
GOP conservatives, centrists and leadership are trying to reach a deal on immigration Tuesday amid major conflicts within the party surrounding so-called Dreamers.
Those are people who were brought to the U.S. by their parents illegally when they were children.
Tuesday is the last day centrists have in their effort to gather 218 signatures and force a vote this month on a bill to protect the Deferred Action for Childhood Arrivals program, or DACA.
But Republicans can't seem to agree on how much protection DACA recipients should have. Some GOP leaders are worried protecting them could cost the party votes and possibly its majority. But some centrists in swing states are facing pressure to uphold DACA protections or risk losing their seats.
Centrists began Tuesday just three signatures away from their goal. If they get 218, a House vote could take place on June 25. If not, they'll only have one more chance to try and force a vote before November midterms.
---
Trending stories at Newsy.com