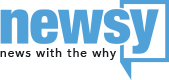 TheDenverChannel.com
National News Partner
Charlie Gard's Parents End Legal Fight For US Experimental Treatment
The parents of baby Charlie Gard have decided to end their legal fight over treatment for their terminally ill son.
According to several reports out Monday, a lawyer representing Chris Gard and Connie Yates told the U.K.'s High Court that "it is too late" for treatment to help the British infant.
His parents said in a statement, "It's no longer in Charlie's best interests to pursue treatment and we will let our son go and be with the angels."
Eleven-month-old Charlie has a rare mitochondrial DNA depletion syndrome and can't move or breathe on his own.
SEE MORE: Hospital Offers To Take In Charlie Gard, But It's Not That Simple
Charlie's medical plight started making headlines around the world when his parents disagreed with the hospital's medical advice.
Doctors in London wanted to take him off life support. His parents wanted him to get an experimental treatment in the U.S., and they raised more than 1.3 million British pounds ($1.7 million) for the trip.
The court sided with Charlie's doctors, who argued the treatment wouldn't help and could even cause the baby more pain. Still, Charlie's parents got support from the likes of Pope Francis and President Donald Trump.
It's unclear when Charlie will be taken off life support.
---
Trending stories at Newsy.com