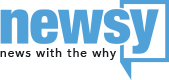 TheDenverChannel.com
National News Partner
Canadian Held Hostage In Afghanistan Now Faces Criminal Charges
A Canadian man who was held hostage by militants in Afghanistan for five years is now facing more than a dozen criminal charges.
According to court documents cited by local media, Joshua Boyle was arrested in Ottawa and appeared in court there on New Year's Day.
He's reportedly been charged with 15 counts total — including assault, sexual assault and unlawful confinement.
SEE MORE: US Service Member Killed, 4 Others Injured In Afghanistan
The alleged offenses reportedly took place after Boyle and his American wife, Caitlan Coleman, were freed from captivity and returned to Canada in October.
The Taliban-affiliated Haqqani network kidnapped the couple in Afghanistan in 2012. Coleman was pregnant at the time, and she gave birth to three children in captivity.
Boyle's lawyer told reporters his client has never been in trouble before and is "eager to see" the evidence against him.
---
Trending stories at Newsy.com