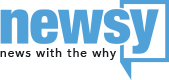 TheDenverChannel.com
National News Partner
'Biggest Loser' Host Bob Harper Is Recovering From A Heart Attack
"Biggest Loser" host and fitness guru Bob Harper is normally the picture of health, which is why his recent heart attack is so shocking.
Harper shared the news on his Facebook page over two weeks after the scare.
According to TMZ, the 51-year-old was working out at a New York City gym when he collapsed. He told the outlet he was unconscious for two days and hospitalized for eight.
Harper says he's feeling better and taking it easy at home. But he told NBC he was pretty shaken up.
SEE MORE: Study Finds Out Why Some 'Biggest Loser' Contestants Can't Stay Fit
Harper says heart problems run in his family and that his mother died of a heart attack.
And children of parents with heart disease are more likely to develop those same health issues, according to the American Heart Association.
Doctors say family history is just one of several risk factors you can't change. But people can control other things to reduce the risk of heart disease, such as cholesterol levels, smoking and physical activity.
---
Trending stories at Newsy.com