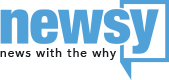 TheDenverChannel.com
National News Partner
Beijing Is Concerned About Trump's One-China Comments
Beijing is "seriously concerned" about Donald Trump's recent statements on the one-China policy.
"So, I don't want China dictating to me," Trump said on "Fox News Sunday."
SEE MORE: Trump's Pick For Ambassador To China Already Has A Head Start
Speaking on "Fox News Sunday," the president-elect said he doesn't understand why the U.S. adheres to the policy and wants to tie it to other agreements, including trade.
China's concern started in early December when Trump answered a call from the Taiwanese president who congratulated him on his victory.
But there's a problem: The one-China policy says Taiwan is part of China — something the U.S. State Department has recognized since the 1970s.
So taking that call set off some diplomatic tension. China lodged a formal complaint with the U.S. only one day after the conversation.
And now that Trump appears to be willing to use the policy as a bargaining chip, China is urging the incoming administration to recognize the sensitivity of this situation.
---
Trending stories at Newsy.com