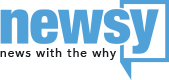 TheDenverChannel.com
National News Partner
Multiple People Found Dead In Hot Tractor-Trailer In San Antonio
At least 10 people were killed, and dozens of others were rescued after emergency responders pulled them from a stifling hot tractor-trailer Sunday.
Authorities say they found eight bodies in the back of the 18-wheeler parked outside a Wal-Mart in San Antonio. Two others later died at the hospital.
"Our paramedics and firefighters found that each one of them had heart rates over about 130 beats per minute, which, again, they were very hot to the touch. So these people were in that trailer without any signs of any type of water," San Antonio Fire Chief Charles Hood said during a press conference.
Officials say they believe the incident was an immigrant-smuggling attempt gone wrong.
They say 39 people were inside when police arrived. San Antonio's fire chief said those found alive are being treated at nearby hospitals, many for "heat stroke or heat injuries."
The driver told authorities he was taking the tractor-trailer to someone who bought it. He said he stopped at the Wal-Mart and then heard "banging and shaking" inside the trailer. He told investigators he "was run over by 'Spanish' people and knocked to the ground." He said he realized at least one person was dead but did not call 911.
SEE MORE: House Passes Bills Cracking Down On Immigration And Sanctuary Cities
The acting director of U.S. Immigration and Customs Enforcement told reporters more than 100 people might've been in the tractor-trailer at one point.
James Bradley, a 60-year-old from Clearwater, Florida, is in federal custody. He has been charged and if convicted could spend the rest of his life behind bars.
---
Trending stories at Newsy.com