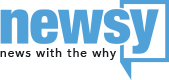 TheDenverChannel.com
National News Partner
At Least 58 Dead, 500 Injured After Las Vegas Concert Shooting
At least 58 people are dead and more than 500 injured after a gunman opened fire on concertgoers in Las Vegas Sunday night.
"Yeah, I heard it. Boom, boom, boom, boom, boom. And even after we left, it just kept going and going," one witness told KTNV.
Police told reporters early Monday the gunman was perched on the 32nd floor of the Mandalay Bay Resort and Casino. The shooter fired multiple shots into the crowd across the street, where the Route 91 Harvest outdoor music festival was going on.
Officers found the suspect dead inside his hotel room. Authorities identified him as 64-year-old Stephen Paddock, who was from a small town on the border of Arizona and Nevada.
The FBI says the shooter did not have any ties to an international terrorist group.
SEE MORE: Is Calling Orlando The Deadliest Mass Shooting Overlooking History?
After the shooting, police found two vehicles they were searching for. Investigators said they do not believe a woman who was initially named a person of interest was involved.
"It was an act of pure evil," Trump said.
President Donald Trump addressed the country Monday morning, condemning the violence and encouraging the country to come together.
"Our unity cannot be shattered by evil. Our bonds cannot be broken by violence," Trump said.
Authorities say the death toll is still preliminary. But with at least 58 people dead, this attack is already the deadliest mass shooting in modern U.S. history.
---
Trending stories at Newsy.com