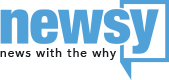 TheDenverChannel.com
National News Partner
At Least 2 Shot And Killed At Central Michigan University, Police Say
At least two people were shot and killed at Central Michigan University on Friday morning, police say.
According to Newsy's partners at WXYZ, police responded to reports of shots fired at the university.
Authorities say the suspect is still on the loose and is considered armed and dangerous.
Police have advised everyone on campus to shelter in place.
---
Trending stories at Newsy.com