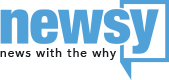 TheDenverChannel.com
National News Partner
At Least 18 Dead After Gunmen Attack Restaurant In Burkina Faso
At least 18 people are dead and several others injured after gunmen opened fire on a restaurant in the West African nation of Burkina Faso.
The attack started Sunday night in the country's capital and continued until early Monday morning. Security forces killed two of the gunmen.
SEE MORE: American Missionary Killed In Burkina Faso Terror Attack
The government called it a terrorist attack, but no group immediately claimed responsibility.
Burkina Faso has seen an increase in violence by armed militants in recent years.
In 2016, masked gunmen stormed a hotel and restaurant in the capital, leaving dozens of people dead. An Al-Qaeda affiliate claimed responsibility for that attack.
---
Trending stories at Newsy.com