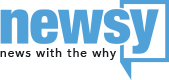 TheDenverChannel.com
National News Partner
3 US Soldiers Killed, 2 Injured After Ambush In Niger
Three U.S. soldiers are dead and two others wounded after an ambush Wednesday in Niger.
U.S. Africa Command confirmed the service members were attacked while helping Nigerian security forces with their counter-terror operations.
SEE MORE: 'Green-On-Blue' Attacks Hit US Troops In Afghanistan
Military officials told several media outlets all five Americans were Green Berets.
U.S. troops are in Niger to provide training and security assistance to the local forces as they target extremist groups in the area.
U.S. Africa Command says it's withholding the names of the soldiers involved until their families are notified.
---
Trending stories at Newsy.com