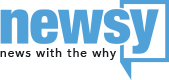 TheDenverChannel.com
National News Partner
126 Million People May Have Seen Russian-Linked Content On Facebook
Facebook says around 126 million U.S. users may have seen Russian-linked content during the 2016 election season.
The company's chief attorney is set to testify at a Senate subcommittee hearing about Russian interference and extremist content Tuesday, along with officials from Google and Twitter. Several news outlets obtained prepared statements from all three companies.
Facebook is expected to say the Internet Research Agency, a Russian company linked to the Kremlin, posted around 80,000 pieces of content that directly reached 29 million people.
Then those posts were liked and shared, potentially reaching tens of millions more.
Facebook also says it deleted more than 170 Instagram accounts that posted an estimated 120,000 pieces of Russia-linked content.
SEE MORE: Facebook Tests Another Feature To Fight Fake News
Before this, Facebook admitted around 10 million people in the U.S. saw at least one politically charged ad purchased by bogus Russian-linked accounts.
Twitter's representative is expected to testify that automated accounts posted 1.4 million election-related tweets in the months leading up to the election.
And Google says YouTube channels "likely" linked to Russia posted over 1,100 videos that "appeared to be political."
---
Trending stories at Newsy.com