These are some of the weirdest works of architecture and art found in Colorado
Colorado has its fair share of weird art and architecture including "castles," demonic horses and spaceship houses.
It began as a family construction project in the late 60s, but morphed into something else entirely soon after. Its constructor, Jim Bishop, took on the project by himself, according to roadsideamerica.com. It is located on Highway 165 in the Wet Mountains in the San Isabel National Forest southwest of Pueblo. (Photo courtesy: Christ Waits/Flickr)
The radomes were built to cover giant satellite dishes, protecting the antennas from hail, high winds and other weather. They're rated to withstand an F5 tornado.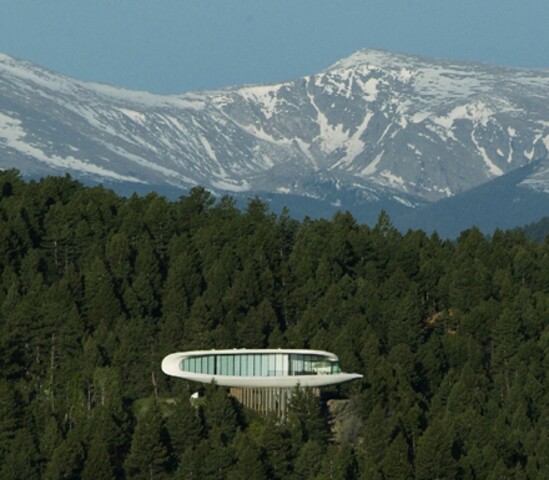 The Sculptured House, otherwise known as the "Spaceship House," is located on Genesee Mountain. It was built in 1963 by architect Charles Deaton and was featured in Woody Allen's 1973 sci-fi comedy film "The Sleeper."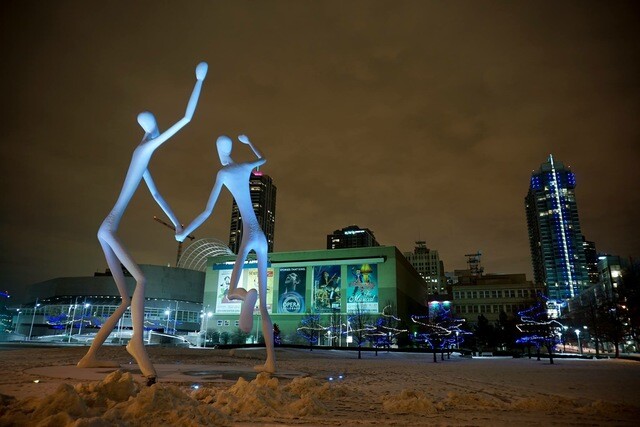 "The Dancers" is a 25-ton steel and fiberglass sculpture located at the Denver Performing Arts Complex. Mounted around the dancers are five speaks which continously play the song "Let's Dance." (Photo/Denver7 sports producer, photogaher Jeff Howe)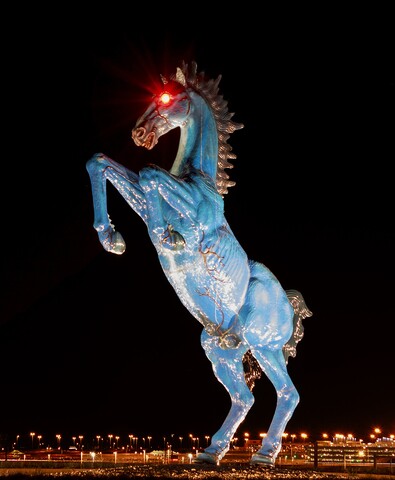 It's official name is "Blue Mustang," but everyone who lives in Denver refers to it solely by one name: Blucifer. The cast-fiberglass scultpure, installed in 1993, is located at Denver International Airport.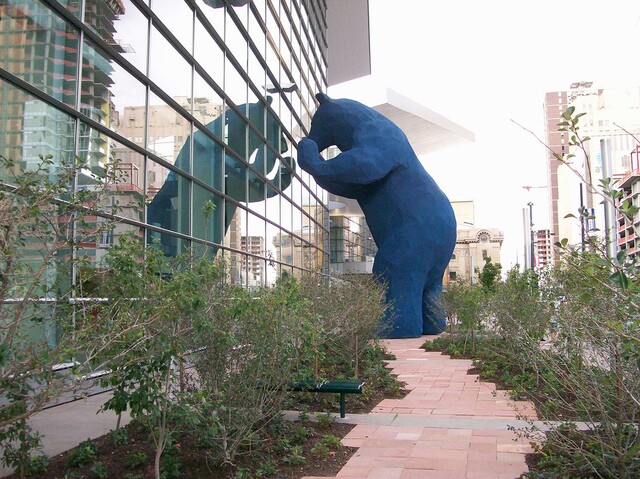 The Colorado Convention Center's "Blue Bear" is another piece of art that has bewildered Denverites. The original name of the sculpture is "I See What You Mean," and it was the creation of local artists Lawrence Argent. It was installed in 2005. (Photo courtesy: Nick Catalno, Flickr)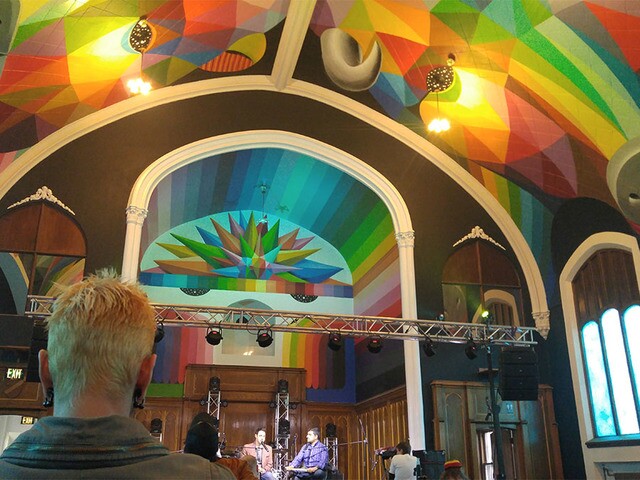 Renovated from a 103-year-old Lutheran church, Denver's International Church of Cannabis recently opened in Denver with some interesting artwork on the inside.