Firefighters with the Arvada Fire Protection District were caught on camera in the middle of a cute emergency Sunday afternoon.
The fire district tweeted a photo of crews putting an oxygen mask on a dog after a house fire near West 67th Avenue and Saulsbury Street.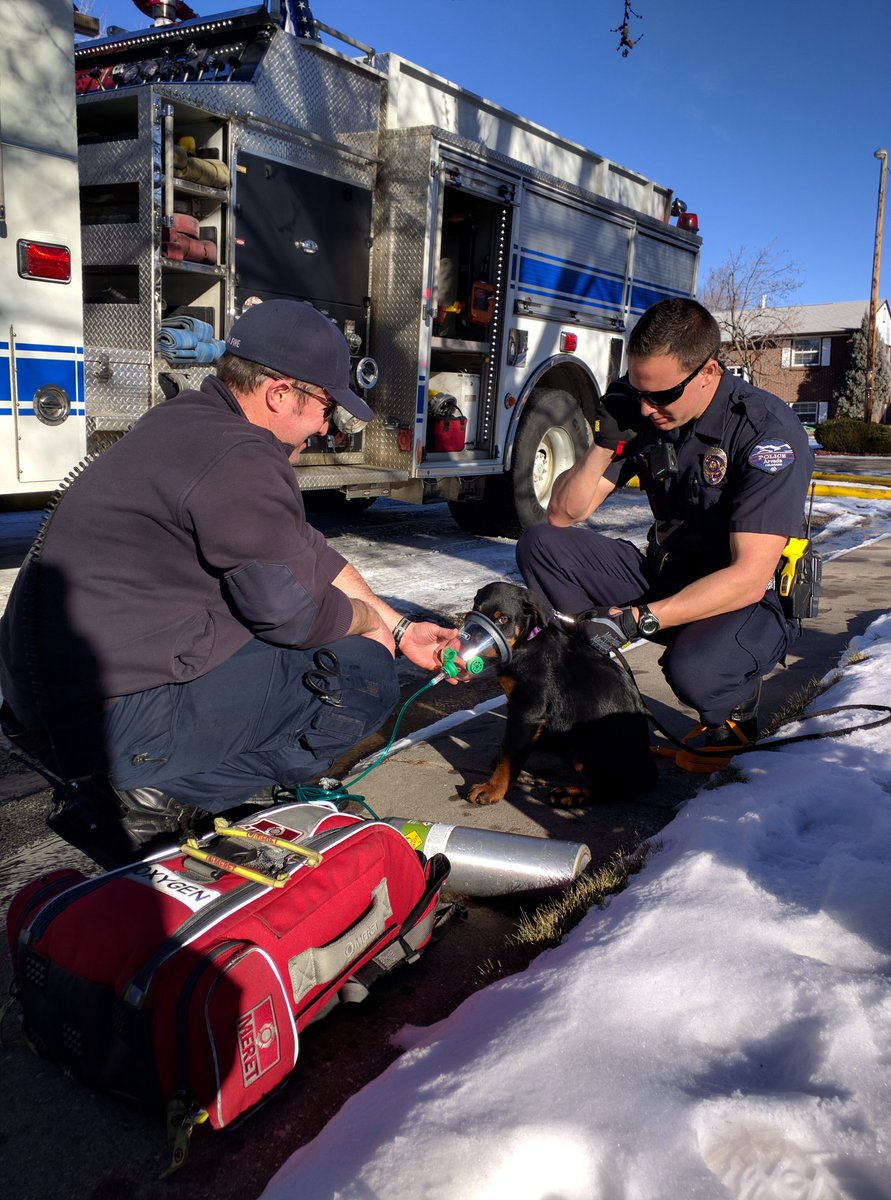 "No human injuries reported. Crews giving aid to rescued pets," officials tweeted.
The fire was extinguished by about 2:20 p.m.